PEPperCHIP® Microarray Accessories
Take full control and perform PEPperCHIP® Peptide Microarray experiments in your own lab.

PEPperCHIP® Peptide Microarrays are designed for easy handling and analysis, and makes use of fluorescence-based detection for data acquisition and quantification. Epitope mapping, serological biomarker discovery, and protein-peptide interaction experiments can be conveniently performed at your own facility. An overview of the main steps and the materials and equipment needed for each is described below. To ensure optimal assay conditions and best data quality, we recommend following our PEPperCHIP® Immunoassay Protocol, which covers everything from performing immunoassays to data analysis.
For any additional questions, visit our FAQ or contact us directly.
Watch our short animated video for a quick tutorial on how to handle PEPperCHIP® Peptide Microarrays: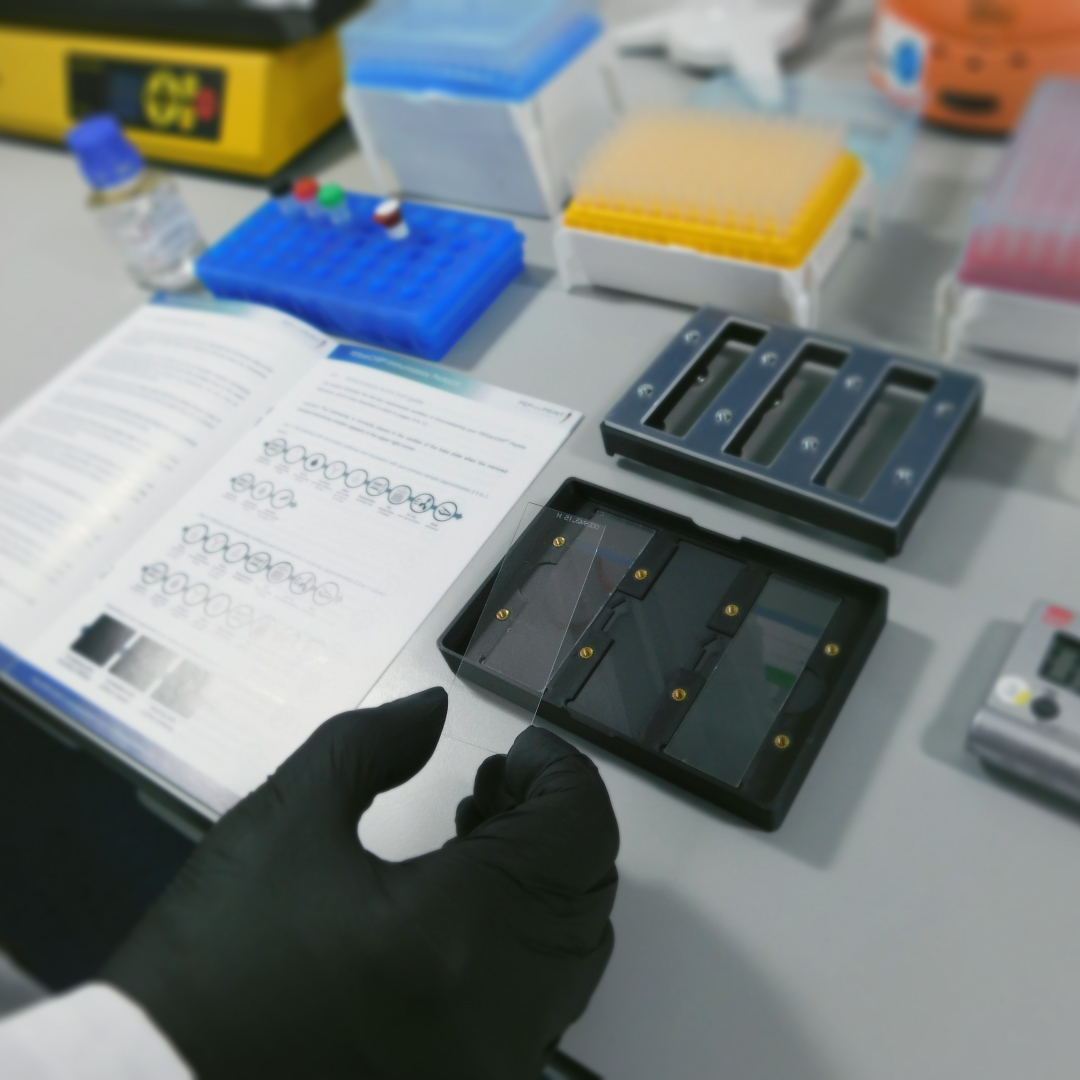 Screen your antibody or serum samples.
---
Screening your samples with PEPperCHIP® Peptide Microarrays is straightforward and follows a standard immunoassay protocol. Similar to a benchtop ELISA, the protocol follows a sequence of incubation and washing steps. The following materials are needed to perform the assay, and for each we can provide recommended products which may be additionally requested along with your PEPperCHIP® Peptide Microarrays: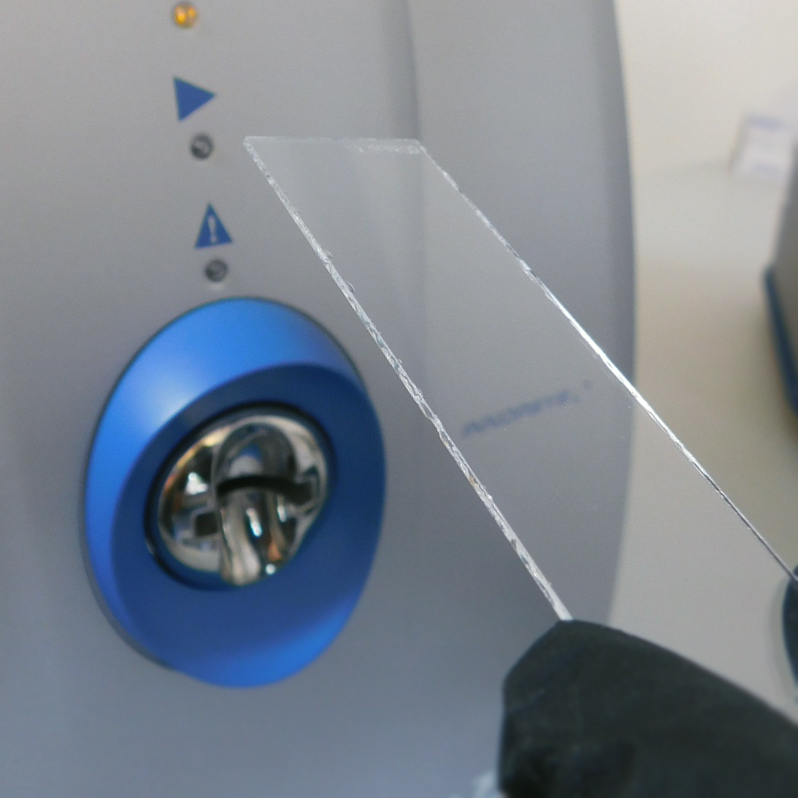 Scan your PEPperCHIP® Peptide Microarrays.
---
All commercially available microarray scanners that are compatible with 75mm x 25mm microscope slides can be used to scan PEPperCHIP® Peptide Microarrays. We recommend a scanning resolution of 20 μm and fluorescent read-out of Dylight680/Dylight80 or Cy3/Cy5 fluorescent dyes. You can find a list of compatible scanning devices here.
PEPperPRINT uses in-house the following scanners: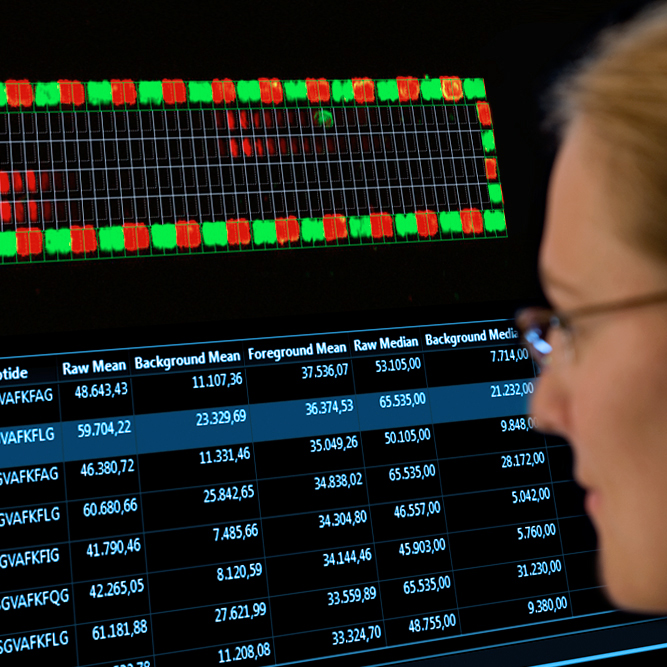 Quantify and analyze your PEPperCHIP® Peptide Microarray fluorescent signal data.
---
PEPperCHIP® Peptide Microarrays are provided with an electronic data package. The package includes the microarray grid file (.gal) that assigns the peptide sequences to the fluorescent spot patterns.
The MAPIX Analyzer is an intuitive and easy-to-handle software solution for reading out fluorescent signals from PEPperCHIP® Peptide Microarray images, and supports quantification of microarray data. The software links microarray grid files (.gal) with microarray content information (.tiff). Currently, we offer three different software license types for use with Windows OS:
See PEPperCHIP® Peptide Microarrays in action
Zika virus specific diagnostic epitope discovery with high-densitiy peptide microarrays
---
In this short video, researchers at New York University describe how to perfom epitope biomarker discovery experiments using PEPperCHIP® Peptide Microarrays, demonstrating in detail each step from performing the immunoassays, to data acquisition, to finally data analysis.