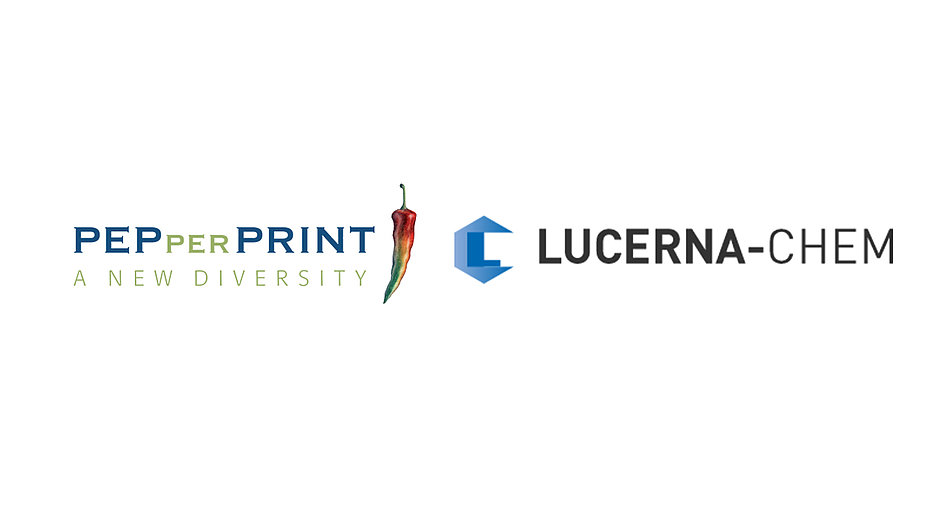 PEPperPRINT GmbH partners with Lucerna-Chem
PEPperPRINT is happy to announce our partnership with Lucerna-Chem. Under a new distribution agreement, customers Switzerland can now additionally avail of PEPperCHIP® Peptide Microarray products and PEPperMAP®Services through Lucerna-Chem via their webshop.
Lucerna-Chem was established in 1978 as a scientific retailer. Today the company has become one of the leading distributors in Switzerland. Headquartered in Luzern, Lucerna-Chem aims at the provision of high quality diagnostic and research reagents for cell biology, molecular biology, microbiology, biochemistry, immunology, histology and neuroscience. Working closely with a number of innovative manufacturers we offer a wide range of products at competitive prices.
Find more information on Lucerna-Chem at www.lucerna-chem.ch or by email